Product Description
Excavator Swing Motor Slewing Motor Swing Reduction Gearbox Assy
Factory Supplying Directly
Super Quality with Competitive Price!!!
Product Features:
| | |
| --- | --- |
| Product Name: | PC200 PC200-1 PC200-3 PC200-5 Final Drive PC200-6 PC200-7 PC200-8 PC210 PC220 E312 E320 E330 F80 F100 F130 F180 F220 F360 F420 F440 Zx00 Zx200-1 Zx200-2 Zx200-3 Zx200-5 ZAX200 ZAX230 EX200 EX220 EX270 EX300 EX400 Excavator Swing Slewing Motor Assy Swing Slewing Gearbox For Sany/Doosan/Daewoo/Hyundai/Kobelco/Hitachi/Yuchai/Liugong/Kato etc |
| Material: | Steel |
| Colors: | Black, Yellow, Red, Blue, Gray etc |
| Condition: | 100% New |
| Warranty: | 6-12 Months |
| Package: | Wooden Case |
| Related Products: | Travel Motor,Travel Gearbox for Excavators  |
For more than thousands types of swing motor in stock!
Shipment immediately once order confirmed.
Strict Quality Control System
Original Factory, Quality Guarantted.
Choose us. You can buy better parts with good price!

Related Models:
THE MODELS FOR EXCAVATOR
FOR HITACHI 
EX40-1
EX40-2
EX55
EX60
EX60-2
EX60-3
EX60-5
EX70
EX75
EX100
EX110
EX120
EX120-1
EX120-2
EX120-3
EX120-5
EX130-1
EX200-1
EX200-2
EX200-3
EX200-5
EX220-3
EX220-5
EX270
EX300
EX300-1
EX300-2
EX300-3
EX300-5
EX300A
EX330
EX370
EX400-1
EX400-2
EX400-3
EX400-5
EX450
ZAX30
ZAX55
ZAX200
ZAX200-2
ZAX330
ZAX450-1
ZAX450-3
ZAX450-5
ZX110
ZX120
ZX200
ZX200-1
ZX200-3
ZX200-5G
ZX200LC-3
ZX210
ZX210-3
ZX210-5
ZX225
ZX240
ZX250
ZX270
ZX300
ZX330
ZX330C
ZX350
ZX450
ZX450LC
ZX500
ZX500LC
ZX520
ZX670
ZX690
ZX870
ZX130
ZX170
ZX170LC
ZX195
ZX260
ZX360
ZX360LC
ZX400
ZX470
ZX490
FOR KOMATSU
PC20-7
PC30
PC30-3
PC30-5
PC30-6
PC40-7
PC45
PC45-2
PC55
PC120-6
PC130
PC130-7
PC200
PC200-1
PC200-3
PC200-5
PC200-6
PC200-7
PC200-8
PC210-6
PC220-1
PC220-3
PC220-6
PC220-7
PC220-8
PC270-7
PC202B
PC220LC-6
PC220LC-8
PC240
PC300
PC300-3
PC300-5
PC300-6
PC300-7
PC300-7K
PC300LC-7
PC350-6/7
PC400
PC400-3
PC400-5
PC400-6
PC400LC-7
PC450-6
PC450-7
PC600
PC650
PC750
PC800
PC1100
PC1250
PC2000
PC360
PC460
FOR CATERPILLAR
E200B
E200-5
E320D
E215
E320DL
E324D
E324DL
E329DL
E300L
E320S
E320
E320DL
E240
E120-1
E311
E312B
E320BL
E345
E324
E140
E300B
E330C
E120
E70
E322C
E322B
E325
E325L
E330
E450
CAT225
CAT312B
CAT315
CAT320
CAT320C
CAT320BL
CAT330
CAT322
CAT245
CAT325
CAT320L
CAT973 
CAT939C
CAT963C
CAT313
CAT323
CAT318
CAT326
CAT328
CAT329
CAT336
CAT340
CAT345
CAT349
FOR KOBELCO
SK120-6
SK120-5
SK210-8
SK210LC-8
SK220
SK220-1
SK220-3
SK220-5/6
SK200 
SK200
SK200 
SK200-3
SK200-6
SK200-8
SK200-5/6
SK60
SK290
SK100
SK230
SK250
SK250-8
SK260LC-8
SK300
SK300-2
SK300-4
SK310
SK320
SK330-8
SK330
SK350LC-8
SK235SR
SK450
SK480
SK30-6
 
 
FOR SUMITOMO
SH120 
SH120-3
SH200
SH210-5
SH200
SH220-3
SH220-5/7
SH290-3
SH350-5/7
SH220
SH280
SH290-7
SH260
SH300
SH300-3
SH300-5
SH350
SH60
FOR VOLVO
EC160C
EC160D
EC180B
EC180C
EC180D
EC210
EC210
EC210B
EC240B
EC290
EC290B
EC240
EC55
EC360
EC360B
EC380D
EC460
EC460B
EC460C
EC700
EC140
EC140B
EC160B
EC350
EC350DL
EC480
EC340
FOR LIEBHERR
R914
R924
R934
R944
R916
R926
R936
R954
R966
R974
R984
 
 
 
 
 
 
 
FOR KUBOTA
JH60-7
JH115
JH135
JH161
JH185
 
 
 
 
FOR DAEWOO
DH200
DH220-3
DH220
DH220S
DH280-2
DH280-3
DH55
DH258
DH130
DH370
DH80
DH500
DH450
DH225
DH150
DH330
DH400
DH580
FOR HYUNDAI
R60-5
R60-7
R80-7
R200
R200-3
R210
R210-1
R210-9
R210LC
R210LC-7
R225
R225-3
R225-7
R250
R250-7
R290
R290LC
R290LC-7
R320
R360
R954
R205
R210-5
R215
R230
R235
R275
R300
R385
R485
 
 
 
 
 
 
FOR KATO
HD512
HD1430
HD512III
HD820III
HD820R
HD1430III
HD700VI
HD1250VII
HD250SE
HD400SE
HD500SE
HD1880
 
 
 
 
 
 
FOR DOOSAN
DX225
DX225LC
DX258
DX300
DX300LCA
DX420
DX430
DX140
DX150
DX220
DX250
DX255
DX260
DX370
DX480
DX520
 
 
FOR SHXIHU (WEST LAKE) DIS.I
SD13-2
DH16J2XL
DH16J2LGP
SD16
SD22
SD32
 
 
 
FOR CASE
CX210
CX210B
CX210C
CX210D
CX210LC
CX225
CX235
CX235C
CX240
CX240C
CX245
CX250
CX250C
CX300
CX300C
CX330
CX330C
CX350
CX350C
CX460
CX460LC
CX470
CX470C
CX490
CX490D
CX700
CX700B
CX750
CX750D
 
 
 
 
 
 
 
FOR JCB
JS200
JS200SC
JS210
JS210SC
JS220
JS220LC
JS230
JS230LC
JS240
JS240LC
JS290
JS290LC
JS300
JS300LC
JS330
JS330LC
 
 
FOR XCMG
XE55DA
XE60DA
XE65DA
XE75DA
XE80C
XE80D
XE85C
XE85D
XE135D
XE155DK
XE150D
XE155D
XE200DA
XE200D
XE200C
XE205DA
XE215DA
XE215C
XE215D
XE215HB
XE225DK
XE230C
XE245DK
XE240D
XE260C
XE265C
XE270DK
XE305D
XE335DK
XE335C
XE370D
XE370DK
XE370CA
XE370C
XE380DK
XE470D
XE490DK
XE490CK
XE500HB
XE520DK
XE550DK
XE750D
XE750G
XE950D
XE950G
XE950DA
XE55
XE60
XE65
XE75
XE80
XE85
XE135
XE150
XE155
XE200
XE205
XE215
XE225
XD230
XE240
XE245
XE260
XE265
XE270
XE305
XE335
XE370
XE380
XE470
XE490
XE500
XE520
XE550
XE750
XE950
 
 
 
 
 
FOR MITSUBISHI
MS30
MS110
MS110-3
MS110-5
MS110-8
MS180
 
 
 
FOR SAMSUNG
SE210
SE280
SE320
 
 
 
 
 
 
FOR IHI
IHI35
IHI50
IHI55
IHI60
IHI75
 
 
 
 
FOR YMMA
YM15
YM30
YM35
YM55
YM65
YM85
 
 
 
FOR LIUGONG
LG906C
LG907
LG200
LG220
LG925
LG934
 
 
 
Packing&Shipping
FAQ
1. You are a trader or a manufacture?
We are an industry and trade integration business.
2. How can I be sure the part will fit my excavator?
Give us correct model number/machine serial number/ any numbers on the parts itself. 
Or measure the parts give us dimension or drawing.
3. How about the payment terms?
We usually accept T/T(Wire Transfer). other terms also could be negotiated.
4. What is your minimum order?
It depends on what you are buying. Normally, 1 pcs also can be suppllied.
5. What is your delivery time?
FOB HangZhou or any Chinese port : 20 days . If there are any parts in stock , our delivery time is only 1-5 days.
6. What about Quality Control?
We have a perfect QC system for the perfect products. A team who will detect the product quality and specification piece carefully, monitoring every production process until packing is complete, to ensure product safety into container.
Contact Us:
Freda Wang
—————-
Sales Manager

ZheJiang XIHU (WEST LAKE) DIS.N MACHINERY CO., LTD.
Add: Lingong Road, HangZhou City, ZheJiang Province, China
Mob: 15065929360
| | |
| --- | --- |
| After-sales Service: | Technical Support |
| Warranty: | 1 Year |
| Type: | Excavator Parts |
| Application: | Swing Motor |
| Certification: | CE, ISO9001: 2000 |
| Condition: | New |
Samples:

US$ 499/Piece

1 Piece(Min.Order)

|
Request Sample
Customization:

Available

|

Customized Request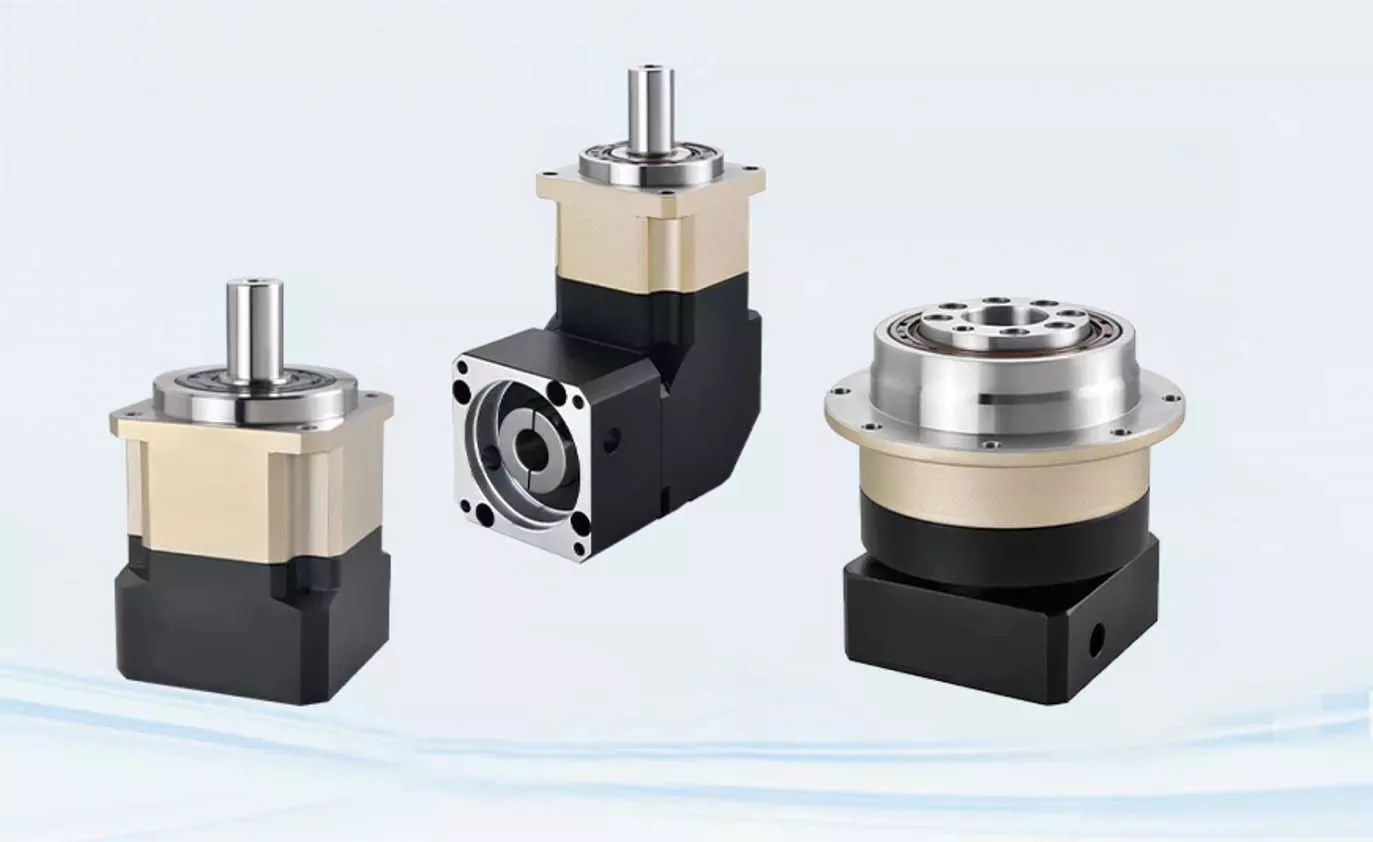 Planetary Gearbox
This article will explore the design and applications of a planetary gearbox. The reduction ratio of a planetary gearbox is dependent on the number of teeth in the gears. The ratios of planetary gearboxes are usually lower than those of conventional mechanical transmissions, which are mainly used to drive engines and generators. They are often the best choice for heavy-duty applications. The following are some of the advantages of planetary gearboxes.
planetary gearboxes
Planetary gearboxes work on a similar principle to solar systems. They rotate around a center gear called the sun gear, and two or more outer gears, called planet gears, are connected by a carrier. These gears then drive an output shaft. The arrangement of planet gears is similar to that of the Milky Way's ring of planets. This arrangement produces the best torque density and stiffness for a gearbox.
As a compact alternative to normal pinion-and-gear reducers, planetary gearing offers many advantages. These characteristics make planetary gearing ideal for a variety of applications, including compactness and low weight. The efficiency of planetary gearing is enhanced by the fact that ninety percent of the input energy is transferred to the output. The gearboxes also have low noise and high torque density. Additionally, their design offers better load distribution, which contributes to a longer service life.
Planetary gears require lubrication. Because they have a smaller footprint than conventional gears, they dissipate heat well. In fact, lubrication can even lower vibration and noise. It's also important to keep the gears properly lubricated to prevent the wear and tear that comes with use. The lubrication in planetary gears also helps keep them operating properly and reduces wear and tear on the gears.
A planetary gearbox uses multiple planetary parts to achieve the reduction goal. Each gear has an output shaft and a sun gear located in the center. The ring gear is fixed to the machine, while the sun gear is attached to a clamping system. The outer gears are connected to the carrier, and each planetary gear is held together by rings. This arrangement allows the planetary gear to be symmetrical with respect to the input shaft.
The gear ratio of a planetary gearbox is defined by the sun gear's number of teeth. As the sun gear gets smaller, the ratio of the gear will increase. The ratio range of planetary gears ranges from 3:1 to ten to one. Eventually, however, the sun gear becomes too small, and the torque will fall significantly. The higher the ratio, the less torque the gears can transmit. So, planetary gears are often referred to as "planetary" gears.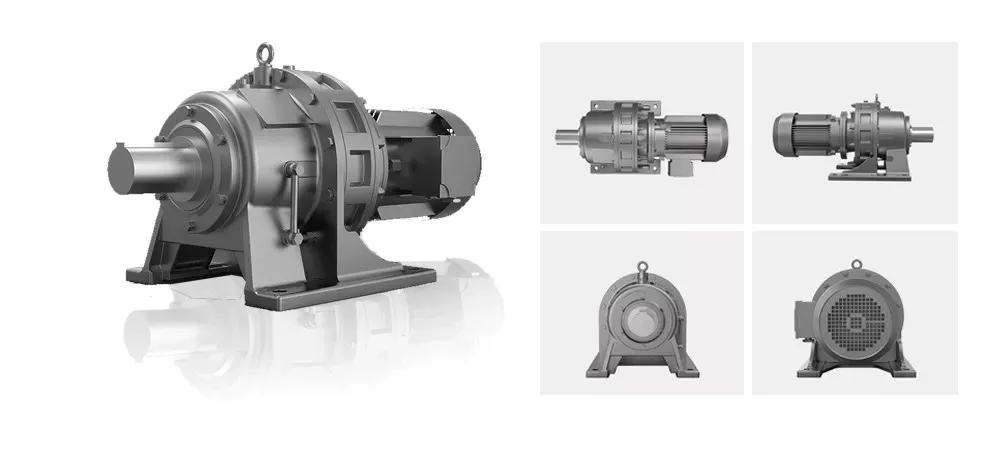 Their design
The basic design of a Planetary Gearbox is quite simple. It consists of three interconnecting links, each of which has its own torque. The ring gear is fixed to the frame 0 at O, and the other two are fixed to each other at A and B. The ring gear, meanwhile, is attached to the planet arm 3 at O. All three parts are connected by joints. A free-body diagram is shown in Figure 9.
During the development process, the design team will divide the power to each individual planet into its respective power paths. This distribution will be based on the meshing condition of all gears in the system. Then, the design team will proceed to determine the loads on individual gear meshes. Using this method, it is possible to determine the loads on individual gear meshes and the shape of ring gear housing.
Planetary Gearboxes are made of three gear types. The sun gear is the center, which is connected to the other two gears by an internal tooth ring gear. The planet pinions are arranged in a carrier assembly that sets their spacing. The carrier also incorporates an output shaft. The three components in a Planetary Gearbox mesh with each other, and they rotate together as one. Depending on the application, they may rotate at different speeds or at different times.
The planetary gearbox's design is unique. In a planetary gearbox, the input gear rotates around the central gear, while the outer gears are arranged around the sun gear. In addition, the ring gear holds the structure together. A carrier connects the outer gears to the output shaft. Ultimately, this gear system transmits high torque. This type of gearbox is ideal for high-speed operations.
The basic design of a Planetary Gearbox consists of multiple contacts that must mesh with each other. A single planet has an integer number of teeth, while the ring has a non-integer number. The teeth of the planets must mesh with each other, as well as the sun. The tooth counts, as well as the planet spacing, play a role in the design. A planetary gearbox must have an integer number of teeth to function properly.
Applications
In addition to the above-mentioned applications, planetary gearing is also used in machine tools, plastic machinery, derrick and dock cranes, and material handling equipments. Further, its application is found in dredging equipment, road-making machinery, sugar crystallizers, and mill drives. While its versatility and efficiency makes it a desirable choice for many industries, its complicated structure and construction make it a complex component.
Among the many benefits of using a planetary gearbox, the ability to transmit greater torque into a controlled space makes it a popular choice for many industries. Moreover, adding additional planet gears increases the torque density. This makes planetary gears suitable for applications requiring high torque. They are also used in electric screwdrivers and turbine engines. However, they are not used in everything. Some of the more common applications are discussed below:
One of the most important features of planetary gearboxes is their compact footprint. They are able to transmit torque while at the same time reducing noise and vibration. In addition to this, they are able to achieve a high speed without sacrificing high-quality performance. The compact footprint of these gears also allows them to be used in high-speed applications. In some cases, a planetary gearbox has sliding sections. Some of these sections are lubricated with oil, while others may require a synthetic gel. Despite these unique features, planetary gears have become common in many industries.
Planetary gears are composed of three components. The sun gear is the input gear, whereas the planet gears are the output gears. They are connected by a carrier. The carrier connects the input shaft with the output shaft. A planetary gearbox can be designed for various requirements, and the type you use will depend on the needs of your application. Its design and performance must meet your application's needs.
The ratios of planetary gears vary depending on the number of planets. The smaller the sun gear, the greater the ratio. When planetary stages are used alone, the ratio range is 3:1 to 10:1. Higher ratios can be obtained by connecting several planetary stages together in the same ring gear. This method is known as a multi-stage gearbox. However, it can only be used in large gearboxes.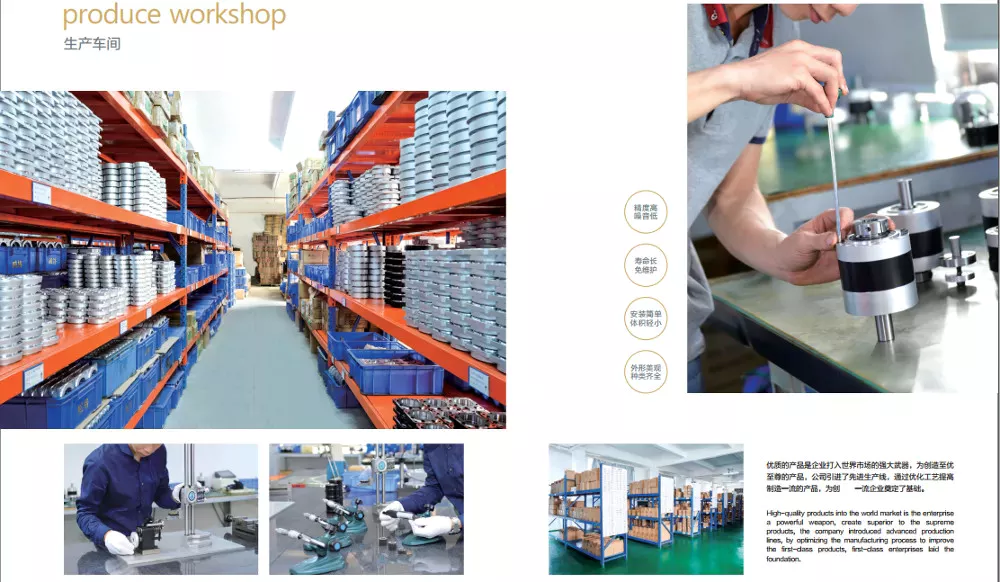 Maintenance
The main component of a planetary gearbox is the planetary gear. It requires regular maintenance and cleaning to remain in top shape. Demand for a longer life span protects all other components of the gearbox. This article will discuss the maintenance and cleaning procedures for planetary gears. After reading this article, you should know how to maintain your planetary gearbox properly. Hopefully, you can enjoy a longer life with your gearbox.
Firstly, it is important to know how to properly lubricate a planetary gearbox. The lubricant is essential as gears that operate at high speeds are subject to high levels of heat and friction. The housing of the planetary gearbox should be constructed to allow the heat to dissipate. The recommended oil is synthetic, and it should be filled between 30 and 50 percent. The lubricant should be changed at least every six months or as needed.
While it may seem unnecessary to replace a planetary gearbox, regular servicing will help it last a long time. A regular inspection will identify a problem and the appropriate repairs are needed. Once the planetary gearbox is full, it will plug with gear oil. To avoid this problem, consider getting the unit repaired instead of replacing the gearbox. This can save you a lot of money over a new planetary gearbox.
Proper lubrication is essential for a long life of your planetary gearbox. Oil change frequency should be based on oil temperature and operating speed. Oil at higher temperatures should be changed more frequently because it loses its molecular structure and cannot form a protective film. After this, oil filter maintenance should be performed every few months. Lastly, the gearbox oil needs to be checked regularly and replaced when necessary.



editor by CX 2023-10-17