Product Description
Factory Supply Spur planetary reducer gearbox
| | |
| --- | --- |
| Product name | Precision Planetary Gearbox |
| Max.output torque | 140 N.M |
| Rated input speed | 4,000 rpm |
| Ratio | 20 |
| Backlash  | 3 arcmin |
Product Range 
PBMD90 L2 2 STAGE 3&5 arcmin Planetary gearbox with low backlash and high precision   
Please choose the right series according to your applications.:
STAGE VALUE
2 stage
Gear ratio
i
15
16
20
25
30
35
40
50
60
70
80
100
Rated output torque
(1000 times is allowed in gear box)
T 2N
Nm
130
140
140
160
150
140
120
160
150
140
200
100
In.lb
1151
1239
1239
1416
1328
1239
1062
1416
1328
1239
1770
885
T 2NOt
Nm
3xNOM.Output/ 3 times rated output torque
In.lb
Rated input RPM (T2N, 20ºC environment temperature) b
N 1n
rpm
4000
4000
4000
4000
4000
4000
4000
4000
4000
4000
4000
4000
Max. Input RPM
N 1max
rpm
8000
8000
8000
8000
8000
8000
8000
8000
8000
8000
8000
8000
Max.backlash
J t
arcmin
PBMD90≤5 ARCMIN  PBMD*90≤3 ARCMIN  Bespoke ≤1 ARCMIN
No load torque
(nt=3000rmp,gear box 20ºC
T 012
Nm
0.8
0.8
0.6
0.6
0.5
0.4
0.4
0.3
0.3
0.3
0.3
0.3
In.lb
7.1
7.1
5.3
5.3
4.4
3.5
3.5
2.7
2.7
2.7
2.7
2.7
Torsional stiffness
C t21
Nm/
arcmin
10
In.lb/
arcmin
89
Max.radical force
F 2AMAX
N
3500
ibf
787.5
Max.axial force
F 3RMAX
N
1400
ibf
315
Max.side force
M 2KMAX
Nm
236
In.lb
2089
Work life
L h
hr
 ≥20000
Fully loaded efficiency
η
%
94
Environment temperature
ºC
15 to 40
F
5 to 104
Allowable highest temperature
of shell
ºC
+90
F
194
Lubrication
 
Life Lubrication
Rotation direction
 
Input/output with same direction
Protection class
 
IP65
Installation direction
 
Any/ any direction
Working noise
(i=10 and n1=3000rpm no-load)
Lpa        dB(A)
≤58  
Moment of inertia
J1
Kg.cm²
0.47
0.47
0.47
0.47
0.47
0.47
0.47
0.44
0.44
0.44
0.44
0.44
10-3in.lb.s2
0.41
0.41
0.41
0.41
0.41
0.41
0.41
0.38
0.38
0.38
0.38
0.38
Product Description.: 
Planetary gearbox is a kind of reducer with wide versatility.
The inner gear adopts low carbon alloy steel carburizing quenching and grinding or nitriding process.
Planetary gearbox has the characteristics of small structure size, large output torque, high speed ratio, high efficiency, safe and reliable performance, etc.
The inner gear of the planetary gearbox can be divided into spur gear and helical gear.
Customers can choose the right precision reducer according to the needs of the application.
PBMD ( picture example: i=4 )
Suitable for periodic work system ( ED≤60% )
                                 Max. Input RPM (min-1)
PBMD*HIGH PRECISION  ( picture example: i=4 )
Suitable for periodic work system ( ED≤60% )
                             Max. Input RPM (min-1)
Hot Products.:   
Main Features:
1. High rigidity: Carburizing, carbon nitrogen co-carburizing, brilliant quenching heat treatment, the advantages of high productivity, good quenching.
2. High precision: Adopt advanced equipment,strictly controlled in quality and technology.
3. High torque:
(1) Front shell and tooth ring adopt integral design 
(2) Integrated design of planetary frame and output shaft 
(3) Bearing long span design, ensure the output load capacity 
(4) Full needle rolling, increase contact surface 
(5) Modular design of motor connection plate  
4. Low noise:
The helical tooth surface is modified for tooth shape and lead to reduce the impact and noise of gear on the input and output,
then increase gear service life greatly. 
OUR ADVANTAGE
Design & technology
We design and technology
1. The gear transmission interface adopots full needle roller bearings without cage,
increading the contact area to improve the rigidity of the structure and the output torque.
2. The planet carrier and the output shaft adopts an integrated structure design to
improve the compactness of the structurer while ensuring the maximum torsional rigidity.
3. Using synthetic lubricating grease and adopting the sealing design of IP65 protection grade,
the lubricating oil does not leak and is maintenance-free.
4. By trimming the tooth profile and lead of the screw tooth surface to reduce the impact and noise of the gear in and out,
make the gear meshing process more stable and increase the service life of gear system. 
5. The reducer adopts helical gear design,and its tooth profile meshing ratio is more than twice that of ordinary spur gears.
It has the characteristics of smooth running,low noise,high output torque and low backlash. 
Why Choose Us:  
a. Factory Prices 
b.Guaranteed Quality 
c.Professional Service 
Technical services:
According to the relevant parameters provided by the customer, the CZPT engineering software is used to create the motion load curve diagram of the mechanism equipment to obtain the corresponding parameters and derive the motion load curve. Intuitively display important parameters and load indexes in the transmission system to help customers carry out reasonable structural design.
SIGRINER provides a motor database from 500 servo motor manufacturers worldwide
Customer training:
We are honored to provide you with our applied computing and transmission design expertise. We can provide relevant training according to your needs. Please contact our engineer. 
  
Technical testing center    
Features of CZPT Precision planetary gearbox
Very high power density, torque increased by 40%
Easy motor installation, optional installation with length compensation
Flexible installation, the gearbox can be installed vertically, horizontally, and up or down together with the driven shaft
Very high positioning accuracy, return clearance is less than arc minutes
Through helical gear meshing, the operation is stable, and the running noise is less than 50dB-A
The world's leading life expectancy, and the raw materials and mechanism of the seal ring have been optimized
Applications.:  
PBM (standard)
Cycle Applications (ED≤60%)
High dynamic applications
High positioning accuracy
Reverse operation
PBMD*HIGH PERCISION
Application of continuous operation (ED≤60%)
High rated speed
Temperature-sensitive applications
High quality control transmission
Technical data
                            PBMD              PBMD*HIGH PRECISION
Size                           90                           90
I                            3-100                         3-100  
Jt standard ( arcmin )          ≤3,≤5                           ≤1
T2B (NM)                    4500                         3600  
N1Max(rpm)                 6000                         8000  
Products Drawing
   1. Max. 14 Fasten hub diameter 
    2. Max. 19  Fasten hub diameter 
    3. Max. 19  Fasten hub diameter  

Industry application
We provide fast supply and strong support all over the world through a complete sales and service network
With years of rich experience, our authoritative experts provide market-leading consulting services for various industrial sectors 
Robotics, automation and manipulator technology
A variety of servo gearboxes and mechanical transmission systems, from economical to high-end models; can be applied to various robots and their auxiliary axes, such as transmission shafts and station control devices 
Printing machine
Innovative gearbox ensures stability, synchronization accuracy and long-term accuracy even at high speeds
The perfect solution for high-quality printing processes and other continuous duty applications
Option: integrated sensor for monitoring paper tension and similar parameters  
Machine tools and manufacturing systems
High precision, stable operation and high efficiency are all derived from stable, zero backlash and high rigidity mechanical system solutions, such as the application of products on feed, rotation and auxiliary axes 
Food and packaging machinery
A series of gearboxes specially designed for various shafts used in the field of packaging technology (including gearboxes with anti-corrosion design)-can maximize work efficiency, mechanical flexibility and cycle speed 
Textile machine  
Automatic cHangZhou production line

Our Services.:
1) Competitive price and good quality
2) Used for transmission systems.
3) Excellent performance, long using life
4) Prompt response on receiving Inquiries or any other messages from customers
5) only standard planetary gearbox supplied
Delivery and shipping: We provide CZPT shipping, international express and air transportation to deliver your products to you.
(*Arrival time will vary depending on destination country policy and traffic condition.)
Serving: All products have a one-year warranty and online technical support. 
FAQ
Q: Are you trading company or manufacturer?
A: We are group company with large range of products and production bases, also do trading company business with more than 20 years export experiences.
Q:What's the MOQ?
A: 1 or 2pcs is available.
Q: How long is your delivery time?
A: 3-5 days via DHL, TNT, UPS, FEDEX. Ocean shipping is based on different countries.
Packaging & Delivery
packaged in Carton with foam inside or as per customer's requirements (Standard export canton) 
Lead Time:
| | | |
| --- | --- | --- |
| Quantity(Pieces) | 1 – 10 | >10 |
| Est. Time(days) | 10 | To be negotiated |
| | |
| --- | --- |
| Application: | Motor, Machinery |
| Hardness: | Soft Tooth Surface |
| Installation: | Vertical Type |
| Layout: | Coaxial |
| Gear Shape: | Conical – Cylindrical Gear |
| Step: | Double-Step |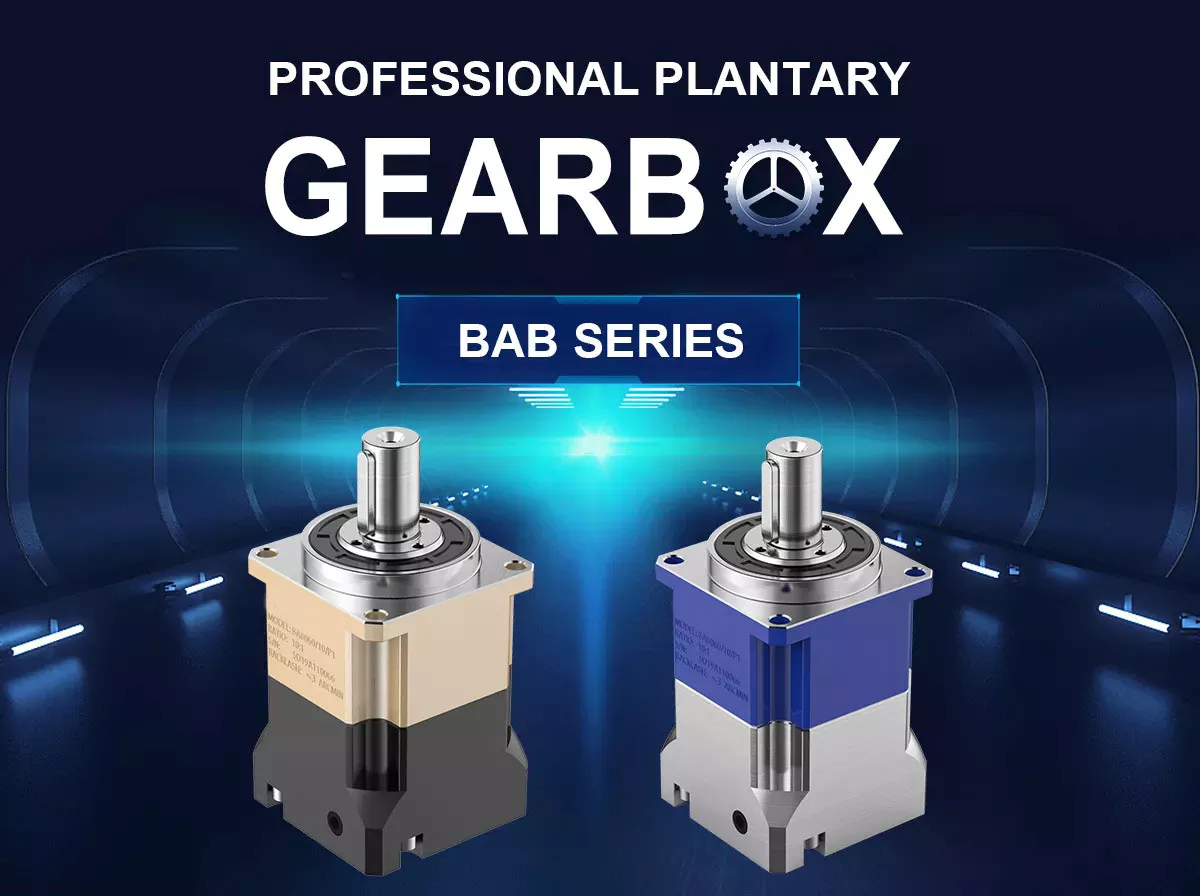 Planetary Gearbox Components
The basic components of a planetary gearset are an input, output, and stationary position. Different types of planetary gearboxes will have different output ratios and torques. A leading company for planetary gearbox design, CZPT, provides the necessary components. These components can vary in both male and female shafts and come with a variety of modular options. Here are a few things to consider about each component.
CFHK Series
The CFHK Series is a multistage planetary gearbox that contains multiple planetary gears. The multiple teeth of each planetary gear mesh simultaneously during operation to increase the transmittable torque. The gears are case hardened and ground, and the ratios of the planetary gears are integers. They were first functionally described by Leonardo da Vinci in 1490. Today, the CFHK Series is a favorite among automotive engineers and manufacturers.
The CH Series offers high accuracy with a compact design and case hardened, hypoid, and helical gearing. These gearboxes are also available in the CFXR series, with low backlash and friction. These planetary gearboxes are designed to provide high torque and high precision in a variety of applications. In addition, the CFXR series features 100% helical gearing and low backlash.
The CFHK Series features a sun gear that drives the next stage. These gears can be put in series or serially in the same housing. In some cases, the output shaft of the first stage becomes the input shaft of the second stage. In addition, ring gears are also used as structural parts of smaller gearboxes. An example of a planetary gearbox is the pencil sharpener mechanism. The pencil is placed on an axis that is set on a sun gear. The sun gear drives the next planet stage.
A planetary gear unit's gear ratio is determined by the number of teeth in the sun gear and ring gear. The smaller the sun gear, the smaller the ratio between the sun gear and planet gears. The largest gear ratio in a planetary gear unit is 10:1. A higher number of teeth increases the transmission ratio. In order to maximize torque, the planetary gears must be rearranged. A smaller sun gear will have higher torque than a large ring gear.
CFX Series
The HPN Harmonic Planetary(r) Series planetary gearboxes offer a low-cost solution with high-performance and high-reliability. This modular design is easy to install and requires very little maintenance. Its planetary design and full complement of needle rollers allow for extended life and quiet operation. In addition, the HPN Harmonic Planetary(r) Series is available in a range of sizes.
The compact size and high-speed design of planetary gearboxes results in excellent heat dissipation. However, high-speed or sustained performance applications may require lubricants. A planetary gearbox will have smaller minimum steps to minimize noise and vibration. Planetary gears will give you the highest level of efficiency while minimizing noise. As a result, they can provide high-quality 3D prints.
A planetary gear train is composed of a ring gear and planet gears, each supported by a carrier. A ring gear is pink, while the sun gear is red. The sun gear and carrier rotate around each other at a 45-degree angle. This is also known as an epicyclic gear. Planetary gearboxes are often found in space-constrained applications. The CFX Series features a compact design and excellent performance.
The CFX Series features a robust design that is easy to install. Its compact size makes installation of planetary gearboxes easier and faster. They are available in three different configurations for continuous, intermittent, and counter-clockwise operation. The CFX Series offers the perfect solution for your accelerating needs. They're a great solution for any automotive or industrial application. You can easily configure the CFX Series to meet your specific requirements.
CAP Series
The Candy Controls CAP Series is a new generation of compact, precision planetary gearboxes that combine high torques with low backlash and exceptional wear resistance. This rotary flange planetary gearbox is ideal for a variety of industrial, mining and marine applications. Its modular construction enables users to easily mount different stages, hydraulic or electric motors, and different types of gears. Its CPH Series features an extremely rigid alloy steel housing, carburized gears, and induction hardened gears.
The CAP Series utilizes multiple planetary gears for high torque transmission. The number of planetary gears is not fixed, but most planetary gearboxes utilize at least three. The larger the number of planetary gears, the higher the transmittable torque. A planetary gearbox is composed of multiple planetary gears with a meshing action that occurs simultaneously during operation. The result is a higher efficiency and a smoother, quieter operation than a conventional gearbox.
The VersaPlanetary range features modular design for easy installation. This system includes mounting plates for typical FIRST (r) Robotics Competition motors. The mounting plates are designed to fit each motor. These planetary gearboxes are compatible with various types of motors, from small electric motors to large, heavy duty ones. They are also compatible with a variety of mounting systems, including CIM motors.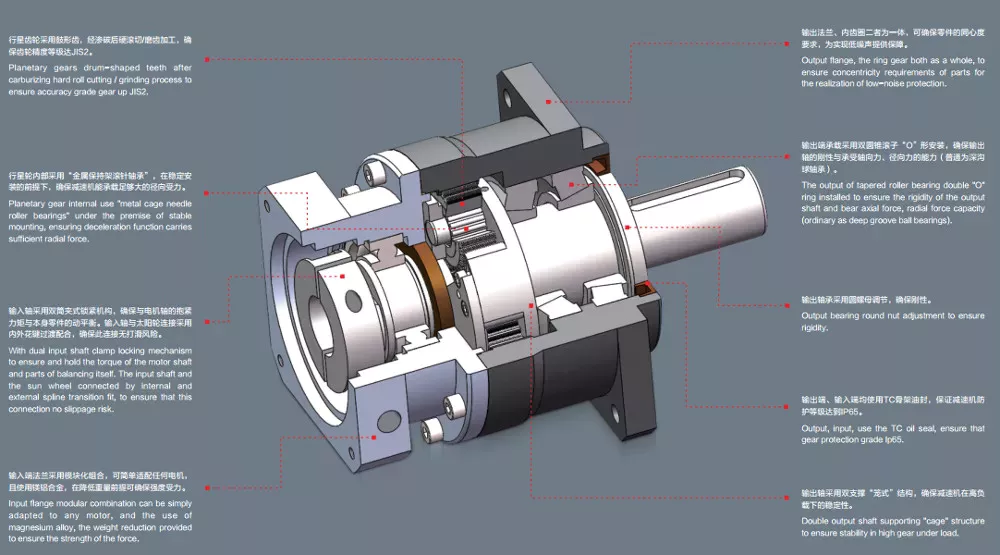 CAPK Series
The CZPT APK Series is a high precision, rotary flange style planetary gearbox. Its case hardened and ground gears are designed to provide excellent wear resistance, low backlash, and excellent precision. The CAPK Series offers high axial and moment load capacities in a compact housing. CZPT is the world leader in the production of planetary gearboxes. The CAPK Series features an array of high-quality, innovative features.
CZPT SMART Lubrication technology is used to keep the gears well-lubricated and reduce noise and vibration. The planetary gearbox's 3-gear design is ideal for DIY CNC robotics. This series has a long history of quality, and CZPT uses only the best components. The CZPT 3:1 High Precision Planetary Gearbox is an excellent choice for CNC Robotics and other applications.
A multi-stage planetary gearbox combines individual ratios for a greater number of ratios. Additional planetary gears increase the transmittable torque. The direction of the output and drive shaft are always identical. The CAPK Series features a high-quality, durable construction. They are made from stainless steel and offer a long-term warranty. They are the best choice for industrial and commercial applications. While planetary gears are more expensive, they are highly efficient.
CFH Series
The Candy CFH Series planetary gearboxes offer the benefits of a modular design and a low backlash. They offer a variety of size options and excellent durability. This planetary gearbox is compact and wear resistant. The CFH Series planetary gearbox has a carburized, induction hardened gears and a rigid alloy steel housing. Its low backlash and precision make it an excellent choice for industrial applications.
The CFH Series planetary gearbox is a highly efficient, high-speed helical gear. The compact design of this gearbox results in high heat dissipation and low mass inertia. Planet carrier bearings experience significant lateral forces from the transmission of torque. As a result, radial and axial forces oppose each other. The result is that the torque is distributed over three gears, reducing noise, vibration, and wear.
The planetary gearbox has three main components: a sun gear (also known as the input gear), a ring gear, and two planet gears. These are connected by a carrier that rotates about a 45-degree clockwise axis. The CFH Series of gears is available in triple and double stages. They can also be used in electric motors. As a result, the CFH Series is highly versatile.
The CFH Series of planetary gearboxes can be found in all kinds of applications, including automotive transmissions. Their compact design and high-performance performance make them a popular choice for space-constrained applications. This gearbox has several benefits and is a great alternative to a conventional helical gearbox. These gearboxes are highly effective for reducing torque and speed, and are compact enough to fit in most applications.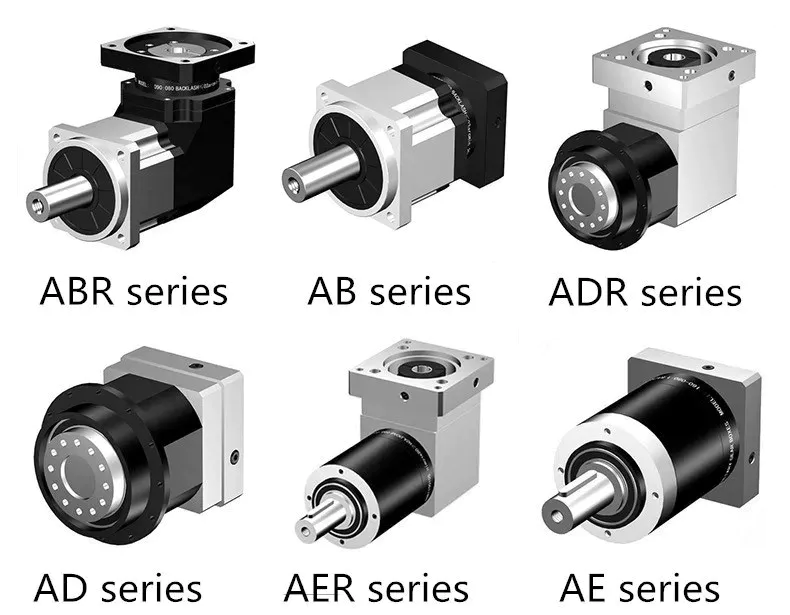 CZPT
If you need a high-quality planetary gearbox, the CZPT Planetary Series is the right choice. This Italian company designs and manufactures gearboxes in its San Polo d'Enza, Italy, facility with 11 branch offices and three production facilities. The company is attempting to replicate the success of the Italian Super Car industry, which has gained global recognition. The company provides a range of gearboxes for use in heavy industry, agriculture, offshore, aerial and marine work.
With over 40 years of experience, CZPT manufactures a wide range of high-quality gearboxes. From bevel-helical units to Helical units, wheel gears and negative brakes, the company has been manufacturing quality components for many industries. CZPT is a trusted Australian distributor of CZPT gear components. The company is dedicated to providing the best planetary gears for every industry.
If your CZPT Planetary gearbox is malfunctioning, you can have it repaired quickly and easily. The company uses quality materials and a variety of sizes and output ratios to cater to the most demanding applications. In addition, you can customize your gearbox to suit your specific needs. CZPT Planetary Gearboxes are highly versatile and customizable, offering infinite scalability.



editor by CX 2023-11-08